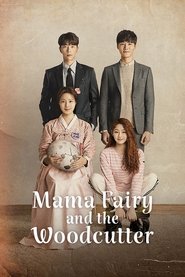 Mama Fairy And The Woodcutter (2018)
Drama Korea Mama Fairy And The Woodcutter (2018), Peri tanpa sayap menunggu reinkarnasi dari mantan suaminya untuk mencoba menemukan sayapnya yang hilang dan kembali ke surga.
Sun Ok Nam adalah peri yang turun ke bumi untuk mandi selama Dinasti Joseon. Seorang penebang kayu mencuri pakaiannya, dan dia tidak dapat kembali ke surga. Dia memutuskan untuk menikahi penebang kayu dan memiliki dua anak bersamanya. Tetapi sebelum dia bisa mengetahui di mana dia menyembunyikan pakaiannya, penebang kayu meninggal karena kecelakaan. Hampir 700 tahun kemudian, Ok Nam bekerja sebagai barista di sebuah kafe, menunggu reinkarnasi dari suaminya yang bekerja sebagai penebang kayu. Bagi kebanyakan orang yang melihatnya, Ok Nam terlihat seperti wanita tua, tetapi beberapa orang dapat melihatnya karena kecantikannya yang muda.
Views: 58
Genre: Comedy, Drama, Drama Korea,
Actors: Ahn Gil-kang, An Young-mi, Goh Doo-shim, Hwang Young-hee, Jeon Soo-jin, Kang Mi-na, Kim Min-kyu, Moon Chae-won, Seo Ji-hoon, Yoon Hyun-min
Studio: JS Pictures, Studio Dragon
TV Status: Ended
Duration: 70 min
Release: 2018